Lionel Messi Leaves Barcelona for PSG
Published on : 2021-08-12 By:Sibesh Pandey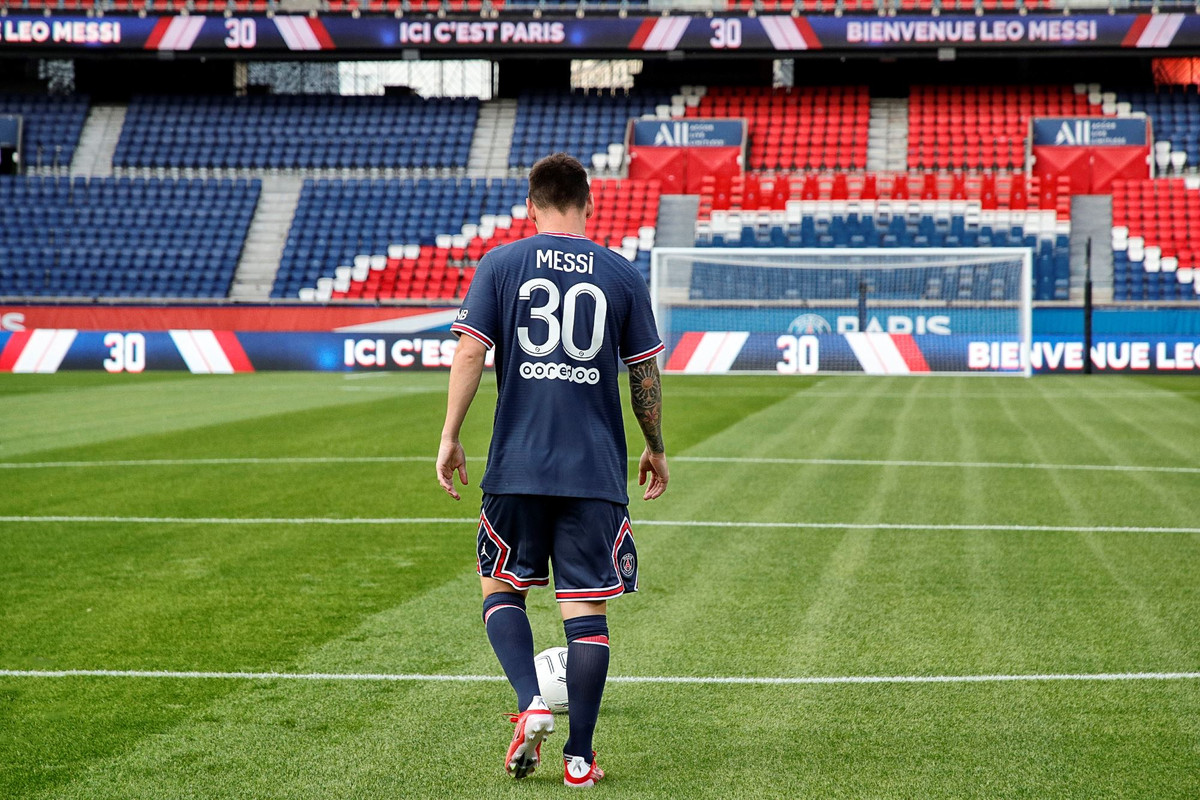 Lionel Messi has officially signed a two-year contract with the renowned French club "Paris Saint-Germain F.C." (PSG). On the 10th of August 2021, PSG officially unveiled Lionel Messi as their new signing. Talking about his contract, the two-year deal also has an option of a third season. He will be paid about 35 million euros a season (about $41 million) which is an enormous amount but is much less than what he used to get paid at Barcelona. Messi becomes PSG's fourth free transfer signing this summer alongside four other outstanding players like Sergio Ramos, Georginio Wijnaldum, and Gianluigi Donnarumma.
Lionel Messi recently left the Spanish club "FC Barcelona" where he played since the age of 13. The major reason behind Messi's departure from Barcelona was mainly due to the club's financial problems. Messi even agreed on reducing his old wages by 50% to stay in the club but they were way above the wage limit allowed by La Liga. Hence, they couldn't renew Messi's contract. In the farewell Press Conference, Messi broke down into tears exclaiming that he didn't want to leave the club but had no other choice left.
Messi positively wants to begin a new chapter in his football career with PSG. He will no longer be wearing a no.10 jersey which he wore while at FCB for 17 seasons. The no.10 jersey was already occupied by Neymar but he still offered to give Messi the no.10 jersey but Messi rejected the offer and chose the no.30 jersey which is quite unusual as normally a no.30 jersey is worn by a goalkeeper.
He is very excited to be a part of PSG as he exclaims that the club's vision is in perfect combination with his ambitions. Messi even expressed his feelings about his new teammates, coaches, and staff by saying, he knows how talented the players and staff are here and he is determined to build alongside them, something great for the club and the fans." Messi will be playing alongside his good friend and former Barcelona teammate Neymar, his international teammates Angel di Maria and Leandro Paredes, France World Cup Winner Kylian Mbappe, and many more outstanding players.
Tags related to Lionel Messi Leaves Barcelona for PSG on:
Lionel Messi
professional football player
Argentine professional football player
FC Barcelona
Paris Saint-Germain