Larry Nassar:USA Gymnastics sex abuse scandal
July 19, 2018
Larry Nassar was born as Lawrence Gerrard Nassar on16 August 1963 in Farmington Hills, Michigan. Larry is 54 years old at this moment. He is a caucasian convict, former USA Gymnastics national team doctor as well as a former osteopathic physician at Michigan State University.
Perhaps he came to be known for his ill-behavior having committed the uncountable amount of illegal acts, mostly of child harassment. Scroll down to know about Larry Nassar' sexual abuse scandal, net worth, family life, and more:
Larry Nassar Sex abuse scandal
When the US Gymnastics national team freed Larry Nassary from his service after they knew of abuse related to his practices in the secrecy of his office and home, Larry's downfall began.
Caption: Larry Nassar Source: mlive
In the year 2016 September, it was written in the newspaper named "The Indianapolis Star" that Rachael Denhollander who is a lawyer as well as a former gymnast, was accusing Nassar of sexual harassment. He was then fired by the Michigan State University on 20th of September the same year and then in the year 2017 February, three more former gymnasts appeared with the same accusations.
As time passes by, the number of gymnasts, as well as other women in sports, began confessing that they were also the victim of sexual harassment. Nonetheless, many of these confessions were simply taken as allegations until Larry got arrested by the FBI.
He had possession of more than 37 thousand pictures featuring child pornography, and a video where he is found molesting the underage females.
Larry Nassar Net worth
As per sources, Larry Nassar' net worth of 2018, is accumulated to near to zero dollars. However, before the sex scandal came out, he was living a lavish lifestyle and was earning a decent amount of money being an osteopathic physician.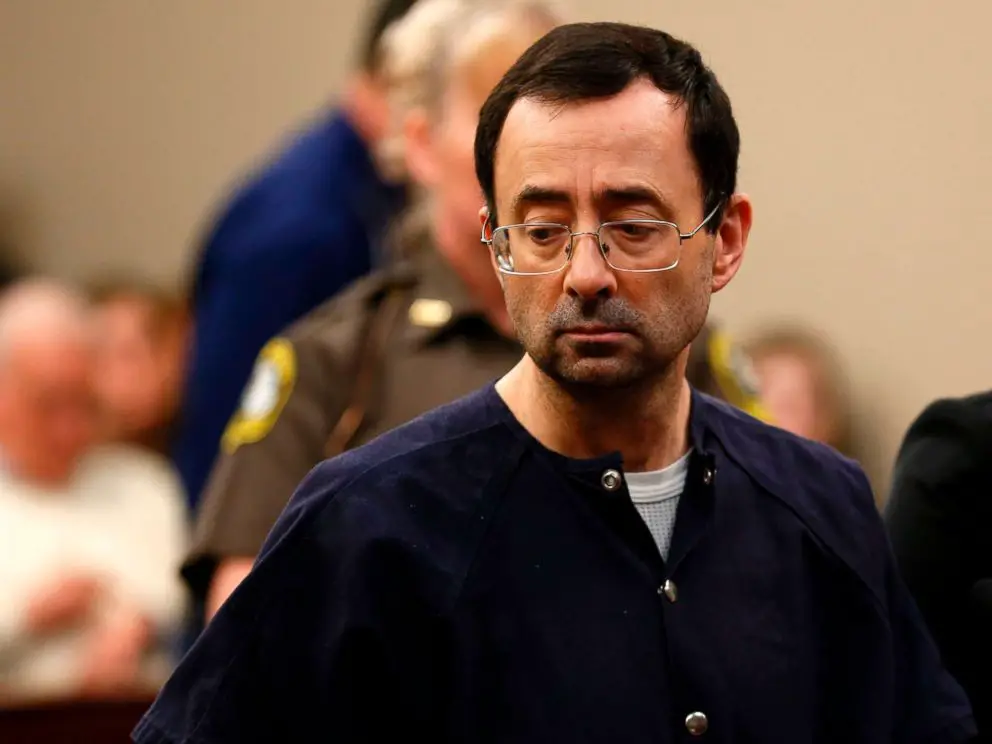 Caption: Larry Nassar Source: studybreaks
Being a physician helped him to maximum to earn enough money to lead a lavish lifestyle. However, his long-term presence in the USA Gymnastics national team helped him to earn an extra fortune.
Larry Nassar Married Life, Children, and Family
Larry Nassar married wife Stefanie Lynn Anderson on 19 October 1996. They got married in a private wedding at St.John's Catholic Church located in Michigan. This couple has three beautiful children: two daughters, Katelyn, and Caroline and a son Ryan.
Stefanie filed for a divorce on 25 January 2017 and asked for the custody of their child. After Larry was charged with sexual assault, the divorce came further. Later, Stefanie received physical and legal custody of their children.
---
Larry Nassar
---