Pharma Bro - Martin Shkreli now inmate #87850-053
March 9, 2018
34 years old Martin Shkreli is an American businessman, convicted felon, and former hedge fund manager. Shkreli was the co-founder of the hedge funds Elea Capital, MSMB Healthcare, and MSMB Capital Management.
Shrekli is also the founder and former CEO of Turing Pharmaceuticals and was the CEO of start-up software company Godel Systems which he first founded back in August 2016.
Shkreli was the CEO of Kalo Bios Pharmaceuticals and became a target of public scorn. Later, he was fired for charging with security fraud and conspiracy. Sources claim that while he worked as a CEO, he looted $11 million from another pharmaceutical company named Retrophin.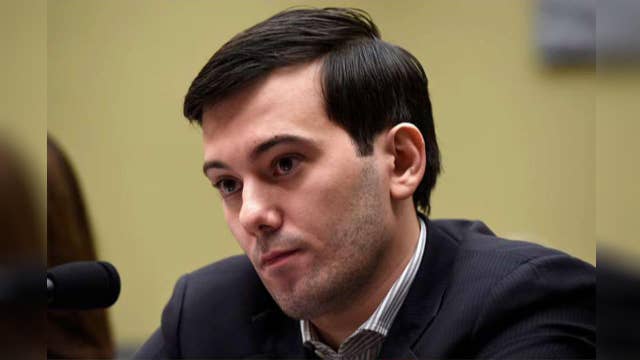 At the moment, Martin Shkreli once bragged that he would be going to a "Club Fed" instead of real jail. Now, Shkreli is inmate #87850-053 at a Brooklyn federal jail, which is all about as real as it will get.
A white-collar criminal defense attorney at the New York firm Lowenstein Sandler, Robert Kipnees claimed that it would be a tough place.
Brooklyn Metropolitan Detention Center is the federal jail with a population of around 2,000 and Martin is likely to reside there until his sentencing on January 16.
The former pharmaceutical executive Shkreli was convicted of two counts of fraud in August. One of the two counts of fraud belongs conspiracy for misleading investors in hedge funds that he ran.
Martin had been free pending his sentencing, but a judge revoked that his $4 million bails for comments he made Hillary Clinton on social media which will make him deemed in real danger.
Now, Martin is facing up to 20 years in prison. Martin is unlikely to get the maximum sentence because the victims of his fraud were the investors in his hedge funds.
UPDATED: Martin Shkreli cried out the court as he is sentenced to seven years in prison.
Martin Shkreli's Net Worth
There is no doubt that 34 years old renowned businessman Martin Shkreli has a huge amount of net worth. But you know, Martin Shkreli's net worth has now decreased. As per the reports of 2015, Martin Shkreli's net worth is estimated to be around $50 million. But as the reports of 2018, Martin Shkreli's net worth is expected to be approximately $27.1 million.
Being a hedge fund founder and CEO of the biotechnology firm Retrophin, Shkreli has earned a decent amount of money.
Born in Brooklyn, Shkreli started working on Wall Street when he was only 17 years old beginning as an intern for Jim Carmer's Company.
Shkreli first gained dead famous back in 2015 when he first raised the price of a pill from $13.50 to $750 used by AIDS patients. Since then his bombastic personality and prolific use have made him able in the spotlight.
---
American
Businessman
CEO
Martin Shkreli
---