Regina Lasko Wiki - 5 Things You May Not Know About David Letterman's Wife
April 20, 2018
Regina Lasko is widely known as American television host and comedian David Michael Letterman aka David Letterman's wife. Letterman has been involved in several controversies that once even blew up the late-night television, but his wife Lasko has always been with him through the thick and thin times.
So, who is David Letterman's wife, Regina Lasko? Here, in this particular column, we have collected five interesting facts about her. Scroll down to know:
Regina Lasko Married Life
While Letter and Regina met for the first time, he was actually with another woman. Later, the couple started dating in 1986.
After enjoying a dating relationship for over 23 years, the couple finally got married on March 19, 2009. The pair got married in a private wedding ceremony in Choteau, Montana. It's been almost a decade that the duo tied the knot and is living a blissful married life with no any rumors of divorce and separation issues.
Regina Lasko has a Son
Before Letterman and Lasko tied the knot, the couple already had welcomed their child together. Before five years of tying the knot, Lasko gave birth to their first and only child in 2003.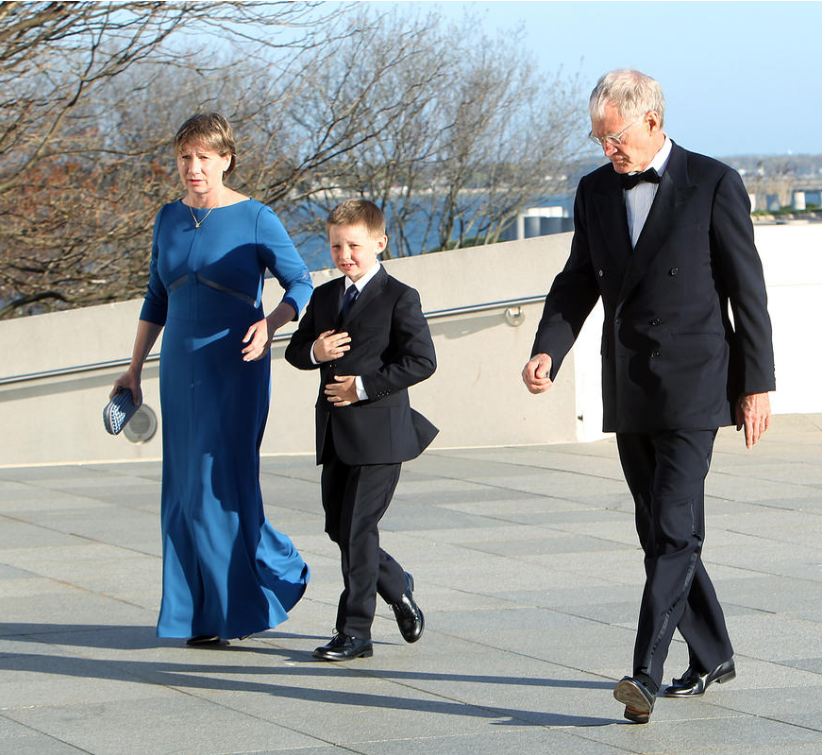 After the birth of Letterman's son, "The Late Night" show featured the top ten reasons why he was excited to become a father. In the number one reason, he joked and said: "there is no tangible evidence that I have had sex."
Regina Lasko stayed with him even after cheating scandal
In 2009, there were headlines on Letterman's cheating scandal with Stephanie Birkitt. He then bravely explained to his audience about the affair and made an apology to his wife on-air.
Though the pair has not seen together for a couple of months, his regret and correction to the mistake really paid off.
Later, in 2012, Letterman and Lasko happily posed together on the red carpet.
Regina Lasko; Reason behind Letterman's retirement
Letterman has always been active in work and wanted to work even in his 70s. But after admitting having an affair with one of the staff members back in 2009, everything changed.
The affair took before he was married to Lasko, but still, Lasko chose to be with him at that time and shared a son together. This might be the reason; Letterman decided to keep his family first and foremost.
So, people claim that Letterman's love towards his wife and family is the reason behind his retirement.
Regina Lasko's Net Worth
Regina Lasko might have gathered a huge amount of net worth working as a production manager. She earned a decent amount of money from the TV series like Saturday Night Live, Late Night with David Letterman, Another World, Entertainment Tonight, and Extra.
Though Regina Lasko's net worth is not disclosed in the media, she is undoubtedly living a lavish lifestyle with her millionaire husband. Her husband, David Letterman's net worth is $400 million and earns $20 million annually.
---
American
Television Host
Television
Regina Lasko
David Letterman
---