Amber Najm Biography, T-Pain's wife: Facts you need to know about Amber Najm
December 19, 2017
Everyone knows about Faheem Rashad Najm, better known by his stage name, T-Pain. He is an American singer, songwriter, rapper, and record producer from Tallahassee, Florida. He made his debut through album Rappa Ternt Sanga that was released in the year 2005.
You might be familiar with T-Pain's professional life, but how many of you do know about T-pain's personal life that includes her wife, children, and his net worth. Today, here we will be directly discussing T-pain's wife, Amber Najm.
Well, solving every problem with husband T-pain, the couple did experience a lot of ups and downs but still managed to make their relationship work. So, we must say, she is a loving wife and mother. Scroll down to know everything about T-pain's wife Amber Najm right below:
Amber Najm Origin
Amber Najm (nee Wyatt) was born in Melbourne, Florida, on April 13, 1981, and was raised in the same place. She moved out in a couple of places during her teenage. She belongs to the black ethnicity.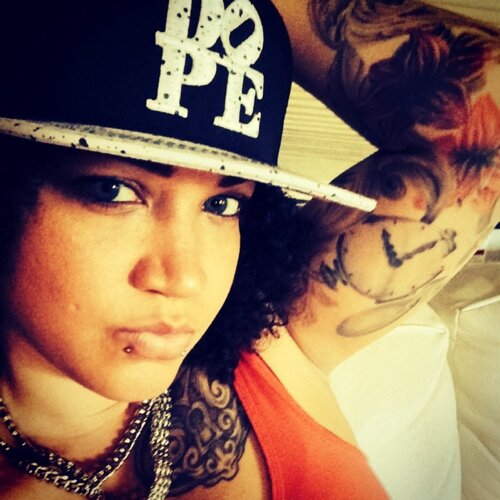 Najm graduated from the Florida A&M University with a Bachelor degree in business. However, other information besides Najm's early life and the details of her parents are still missing in the media and internet.
Amber Najm Worked for American military
Though detailed information regarding Najm's early life is missing from her biography, some sources proofed that she once worked for the American military back in the year 2001.
Najm wanted to start her own small business, but right after her college, she got married to T-pain and completely devoted herself as a loving wife and mother.
T-pain is lucky to have her
Amber Najm never made headlines of her own but came into the high lights because of her husband. Her husband's turbulent life, his altercations with the fans, and problems with the law and arrests have come over the headlines.
There were also the rumors that her husband was involved in some threesome with other women. During all these problems, it looks like Amber Najm supported her husband and thus there are no any rumors of divorce or separation of the couple ever heard in the media.
Amber Najm Married T-pain in 2003
Amber and T-pain first met back in the year 2002. After a year, the couple tied the knot in 2003 after dating for a couple of months. Since then the couple is living a blissful married life without any rumors of divorce or separation.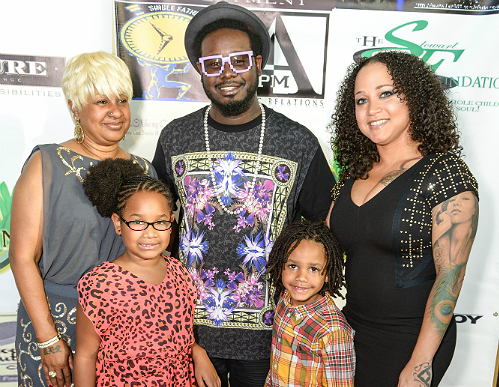 Though there are often headlines regarding her husband's legal issues and their quarrels, still they managed to keep their family life strong and healthy.
The couple is blessed with three children in total; a daughter Lyriq and two sons; Muziq and Kaydnz Kodah.
Amber Najm's Net worth
As we already mentioned above that Najm is quite secretive regarding her personal life, she also did not reveal the exact figure of her net worth. But her husband, T-pain's net worth is estimated to be over $35 million.
Najm loves to keep all of her matter under the radar. She and her husband is living in his hometown Tallahassee in Florida and seems to live a lavish life.
---
American
T-pain
Amber Najm
---