Ian Callaghan Wiki: Facts need to know about the Legend Ian Callaghan
February 12, 2018
It is true that sports give birth to legends. And football is one of the popular sports which is successful in creating legends.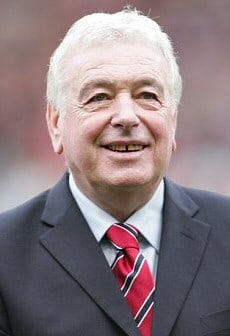 Listed as the legendary player of the English Premier League side, Liverpool FC, Ian Callaghan is a name to be known. Let's read out:
Most appearances for a single club: Liverpool
Ian Callaghan holds the most appearances for a football club, Liverpool FC. He made 640 appearances for the side.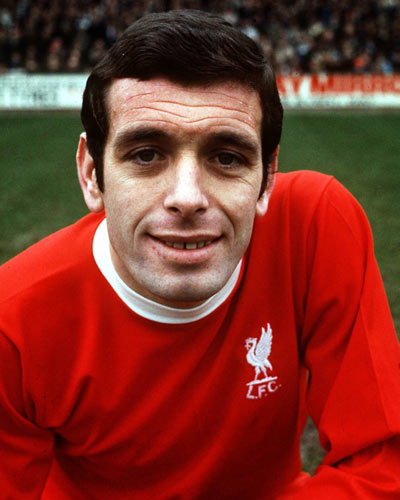 Making a regular name in the team sheet, Callaghan scored 50 goals for the club in 640 appearances from 1959 to 1978.
Promotion and Winning First Division Title
Callaghan joined the Liverpool FC in 1959 and only after two seasons, the team uplifted to the first division of the English league.
Then, the team went to win the first division title in the 1963-64 season where Callaghan played a major role. Isn't it a dream come true for any player?
First Division team to Fourth Division
Callaghan's career has been a struggling one. He was a part of the title-winning team from the late '60s to early '80s.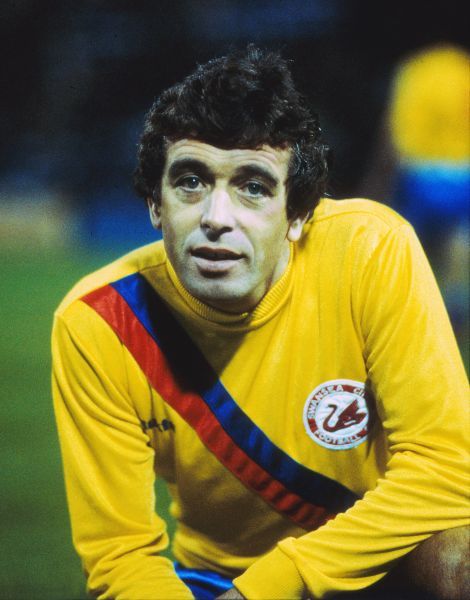 He played for the clubs like Swansea City, Ft Lauderdale Strikers, Canberra City, and Cork United but in 1981, Ian went to join the fourth division of English side, Crewe Alexandra.
0 goals for the last three clubs
The legendary midfielder of Liverpool scored 50 goals in 640 appearances for the club. And he scored only one goal in 76 appearances for Swansea City.
From 1979 to 1981, he played for three clubs namely Canberra City(9 appearances), Cork United(2 appearances), and Crewe Alexandra(15 appearances) but he failed to score for any of his last three clubs.
Legendary but Failing for National team
Ian Callaghan has been listed among the legendary players of the Liverpool FC.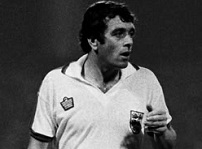 But playing for the national team (England), Callaghan made only 4 appearances from 1966 to 1977. But he won the FIFA World Cup with his national team in 1966.
Retiring at his 40s
Playing a sensational football career of 22 years, Ian Callaghan retired at the age of 39.
Surely, his name and his playing style will be remembered and respected in the history of football era.
Titles Won by Callaghan
Winning titles are like a regular thing for a legend player. They improvise, train hard, and make a devotion to their team.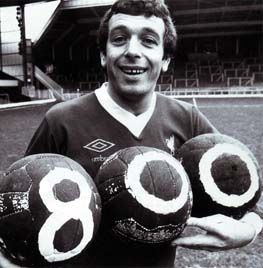 Here is the list of titles won by Ian Callaghan with the team he has played:
5 * First Division Titles with Liverpool(1963, 1965, 1972, 1975, 1976)
Second Division Title with Liverpool(1961)
4 * FA Charity Shield(1966, 1974, 1976, 1977)
2 * European Cup(1976, 1977)
2 * UEFA Cup(1972, 1975)
2 * FA Cup(1964, 1973)
UEFA Super Cup(1977)
FIFA World Cup(1966)
Personal Life
He was born with the full name of Ian Robert Callaghan on April 10, 1942, in Toxteth, Liverpool, England.
About his married life, Ian had two daughters with his ex-wife, Linda Foulder.
Linda was a former beauty queen who died at the age of 61 in 2009. Ian and Linda had divorced earlier in the late '80s, however, they remained good friends until her death.
---
Football
Ian Callaghan
FIFA World Cup
England,
Liverpool FC
UEFA
---