Imagine Dragons Wiki
March 29, 2019
The late 2000s gave rise to the rock band based in Nevada named "Imagine Dragons". They quickly became one of the most popular American bands of the 2010 decade. They were popularly known for the blend of arena-rock energy and their catchy pop choruses dominating radio airplay. As of 2021, the band consists of mainly four members, they are; lead singer Dan Reynolds, lead guitarist Wayne Sermon, bassist Ben McKee, and drummer Daniel Platzman. In the year 2014, Imagine Dragons won their first Grammy Award for the single "Radioactive" from their debut album, "Night Visions." They even topped the Billboard 200 with 2015's Smoke + Mirrors. The band gradually shifted more toward radio-friendly and stadium-ready anthems. Imagine Dragons gained worldwide recognition and fan following due to their 2017's Grammy-nominated "Evolve", which delivered a trio of multi-platinum singles, "Believer," "Thunder," and "Whatever It Takes."
Also Read: Miley Cyrus Net Worth|Wiki
In the year 2012, Imagine Dragons made a grand statement in the music world with the Continued Silence EP and their debut long-player, Night Visions. It also entered the number two spot on the Billboard 200 and won several awards for the band. The Grammy-winning hit "Radioactive" gained Imagine Dragons huge recognition across the globe which ended up becoming the biggest-ever digital rock track in America. In the year 2013, two other hits "Demons" and "On Top of the World" were released. They took the entire year 2014 to finish their second album, Smoke + Mirrors which was co-produced by Alex da Kid. The album debuted at number 1. The band toured often for about a year between June of 2015 till February 2016. In the year 2015, they released the concert set of "Smoke + Mirrors" Live, which was recorded at a sold-out Air Canada Centre in Toronto.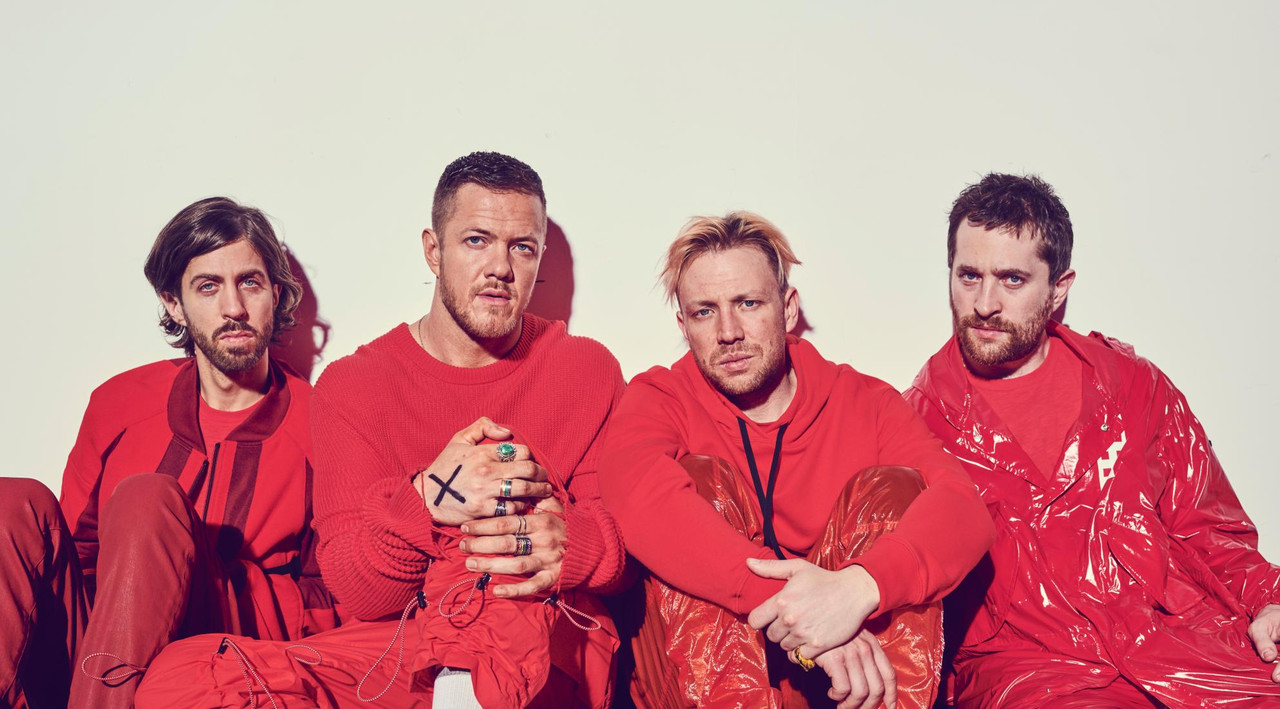 Also Read: Katy Perry Net Worth|Wiki
The group was on a well-deserved break in the year 2016. In 2016, they only worked on a few projects in the studio and had recorded three songs, "Not Today" for Me Before You, "Sucker for Pain" for Suicide Squad, and "Levitate" for Passengers. They had also begun recording songs for their third proper album. In January 2017, they officially released their lead single "Believer". In June that same year, they also released the album, "Evolve." As the name of the album exclaimed, Imagine Dragons continued to change on emphasizing EDM-flavored pop and positive attitudes that resulted in several hit singles "Whatever It Takes" and "Thunder." In early 2018, the band collaborated with one of the top R&B singer "Khalid". Their collaboration resulted in a mashup of their respective hits "Thunder" and "Young Dumb & Broke." In the same year, they released their first single "Natural," from their fourth album, "Origins." In the same November, for their album "Origins" the band started working again with "Jayson DeZuzio" and "Alex Da Kid". Few new producers were also introduced. Recently in March 2021, Imagine Dragons released a couple of singles, "Cutthroat" and "Follow You." They even announced the release of their fifth album, "Mercury: Act 1." As of 2021, their YouTube channel "Imagine Dragons" has a total of 25.7 million subscribers and has over 11,855,466,306 views.
Also Read: Nicki Minaj Net Worth|Wiki
---
Grammy Award
Imagine Dragon
Believer
Thunder
Bad Liar
Evolve
American Music Band
---