Victor Ortiz Net Worth|Wiki|Bio|Know his networth, Career, Boxing, Fights, Films, Age, Personal Life
Facts of Victor Ortiz Net Worth|Wiki|Bio|Know his networth, Career, Boxing, Fights, Films, Age, Personal Life
| | |
| --- | --- |
| Net worth | $7 Million. |
| Date of Birth: | 1987 January 31 |
| First Name | Victor |
| Last Name | Ortiz |
| Nationality | American |
| Age: | 36 years old |
| Height: | 5 Feet 8 Inch |
Victor Ortiz is an American professional boxer and film actor. He held the WBC welterweight title in 2011. He had roles in the films like The Expendables 3, Southpaw, and Ray Donovan. Ortiz has a net worth of around $7 million.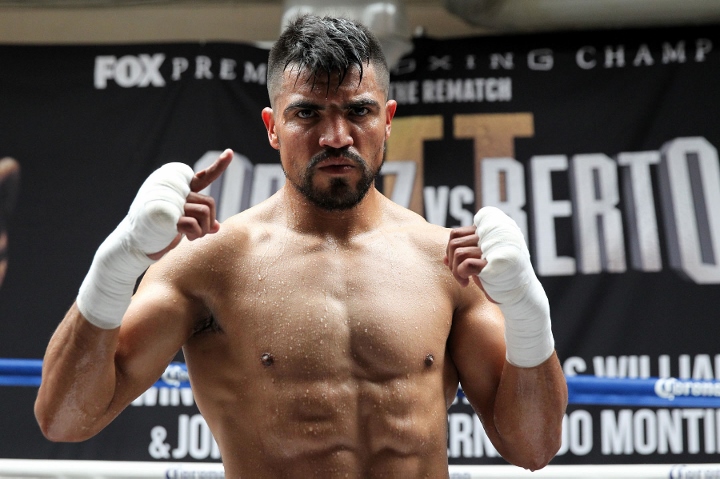 Also Read: Alyssa Julya Smith's Net Worth
Ortiz's Networth and Assets
His profession, Boxing is the primary source of his income. He earned a hefty amount and fame from boxing. And he also played roles in different movies which add to his net worth. He has a net worth of $7 million that will grow in later years.
Also Read: Florence Pugh's Net Worth
Ortiz's Early Life
Victor Ortiz was born on 31 January 1987 in Garden City, Kansas. His childhood was not normal as other children's. His mother left him and his family when he was very young. And his father was an alcoholic and used to beat him that's when he picked up Boxing. After his mother 5 years later his father left their family too. Ortiz and his five siblings were forced to live in Kansas foster care system.
After his older sister became a legal adult she moved to Denver, Colorado, Ortiz and his younger brother left foster to live with her.
Also Read: Roger Mayweather's Net Worth
Ortiz's Career and Achievements
Ortiz's career began when he was noticed by a former heavyweight boxer named Ron Lyle. Lyle took Ortiz under his wing and helped him compete in a Junior Olympics tournament. He was 16 at the time, and he won the 132-pound weight division with a perfect record. Roberto Garcia then spotted him and started training the young boy. During these early years, Ortiz fought and lost to a young Amir Khan. Ortiz eventually relocated to California in order to train full-time with Garcia. One year later, Ortiz became a legal adult and gained custody of his younger brother. Under Ortiz's guidance, this younger brother attended college. After turning pro, Victor established a fearsome reputation for himself by winning his first seven fights. Unfortunately, this winning spree came to an end when Ortiz was disqualified for an illegal punch, although the referee's decision was seen as controversial. Bouncing back, Victor established a record of 18-1-1 before fighting his first well-known opponent, Emmanuel Clottey. This ended in a TKO victory for Ortiz. He then beat Carlos Maussa in a similar style.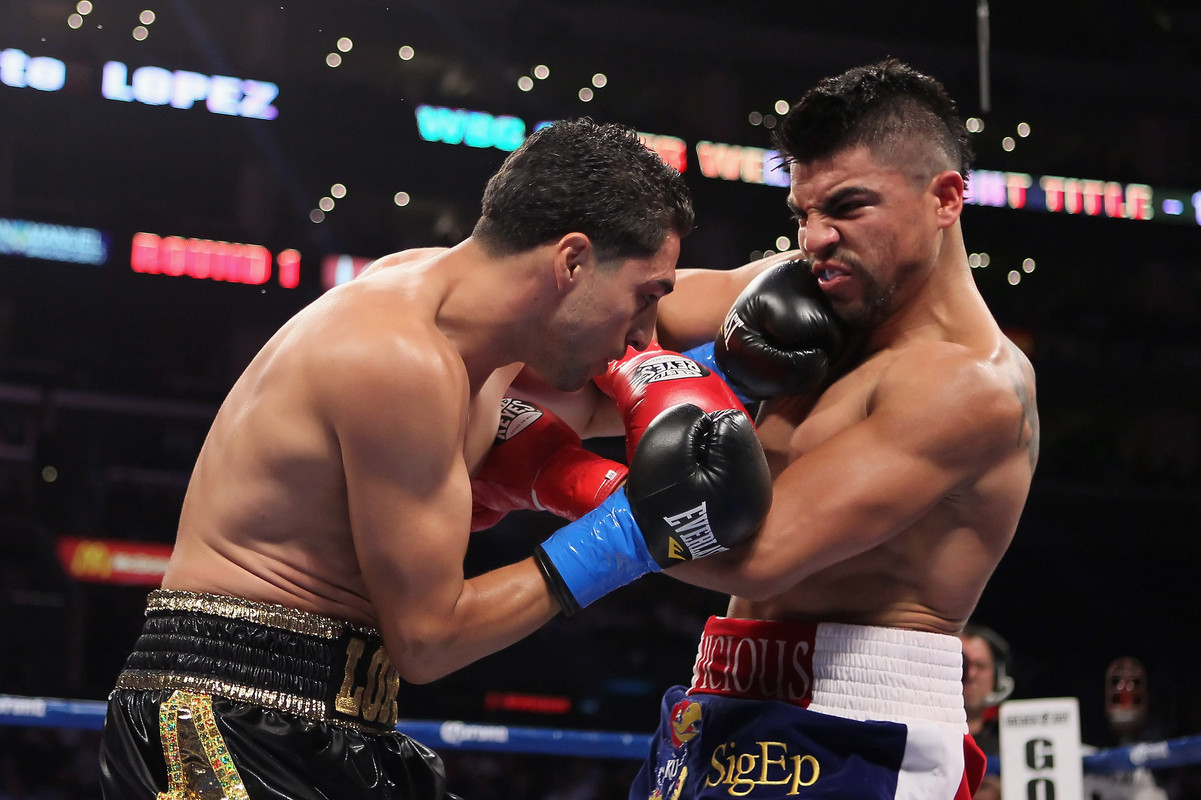 Another win followed before Ortiz fought in his first televised bout against Mike Arnaoutis, who had never been knocked out prior to the fight. Victor ended this record by winning via TKO in the second round. Things were looking good for Ortiz, but a 2009 loss against Marcos Rene Maidana forced him to reconsider his overall strategy. The loss was controversial, as the ringside physician prevented Ortiz from continuing after he suffered a cut. Victor chose to fire Roberto Garcia, revealing that he had been subjected to constant verbal abuse from the trainer over the years. He then hired Robert's brother, Danny, healed his broken wrist, and defeated Antonio Diaz. Further victories came against Nate Campbell and Vivian Harris before a controversial draw against Lamont Peterson. Many audience members believed that Garcia had actually won that fight.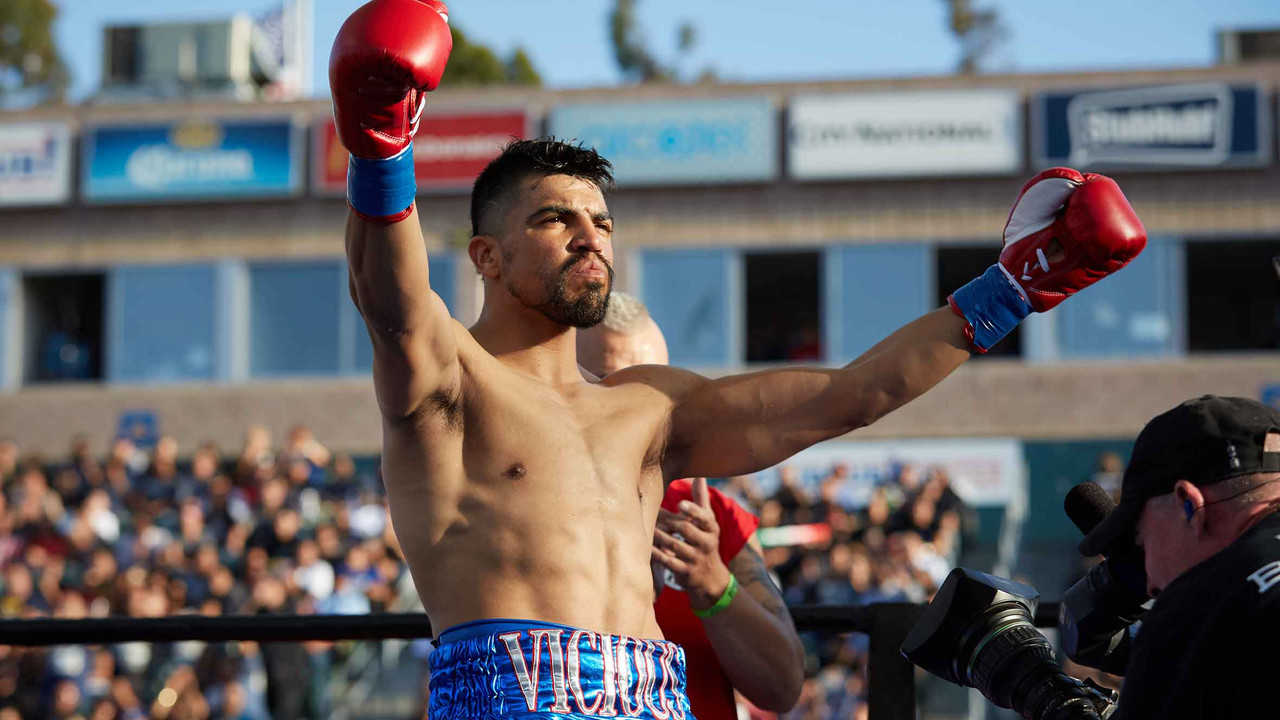 In 2011, Victor Ortiz was given a shot at the WBC Welterweight title. He was up against Andre Berto, and both fighters came out aggressively in a memorable match. Both exchanged blows and both went down twice. However, Berto looked as if he was struggling more, and Ortiz won the fight by unanimous decision. As the WBC Welterweight champion, Ortiz found himself in the crosshairs of Floyd Mayweather Jr. The fight proved to be highly controversial, and it included a headbutt from Ortiz and a "cheap shot" from Floyd after Victor attempted to apologize for the headbutt. Things didn't get much better for Ortiz, as he suffered a broken jaw against Saul Alvarez and subsequently threw in the towel. Ortiz suffered another defeat against Luis Collazo in 2014 but won against Manuel Perez later that year. However, he suffered a broken hand during that fight. He then returned to the ring to beat Gilberto Sanchez. A rematch against Berto ended in another loss, and Ortiz returned to win against Saul Corral in 2017. A draw then followed against Devon Alexander before Ortiz was forced to back out of a fight against John Molina Jr. due to sexual assault allegations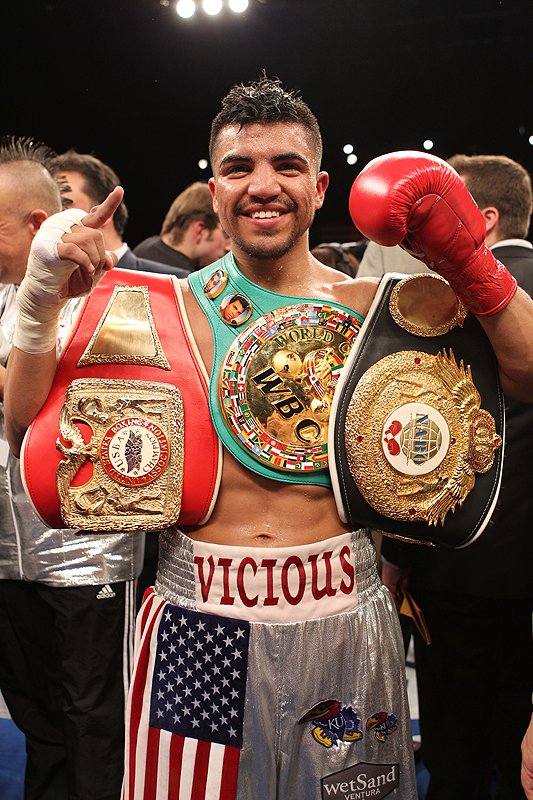 Also Read: Albina Shagimuratova Net Worth
Ortiz's Personal Life
Ortiz has been reportedly linked with several women in his life. Ortiz was rumored to be in a relationship with Vanessa Laine Bryant who is the wife of the late Kobe Bryant. He was later linked with Lindsay Arnold who was his partner when he appeared in Dancing with the Stars. Ortiz is currently in a relationship with Deborah Mather with whom he also has a son.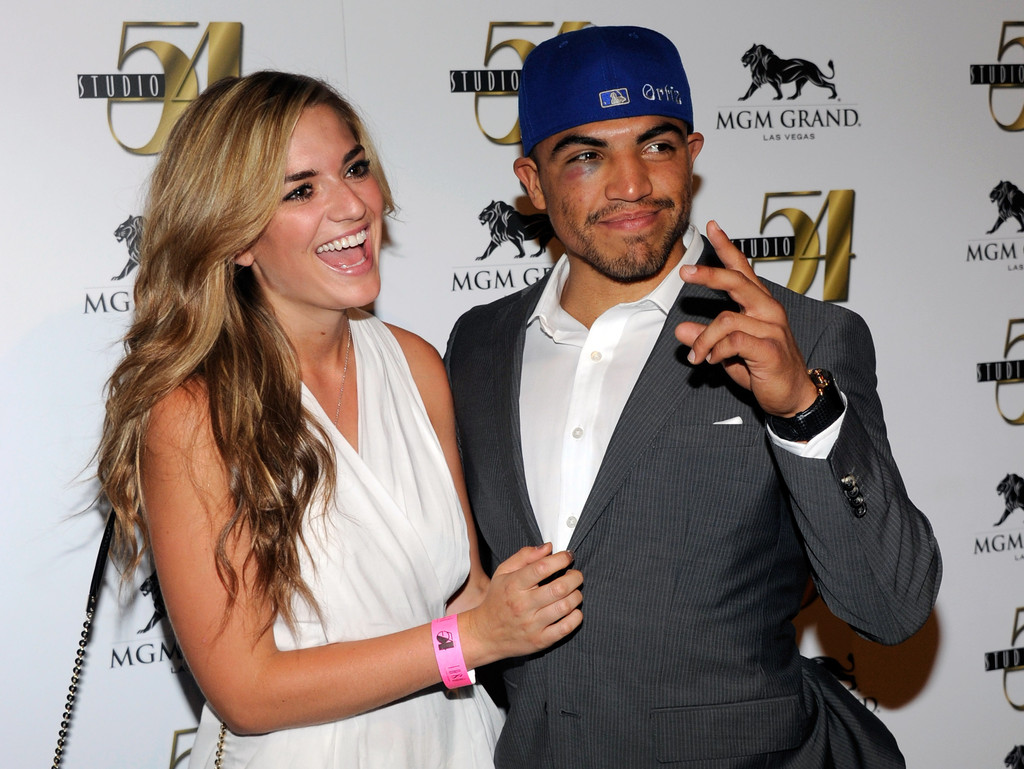 Also Read: Nancy Kerrigan's Net Worth
Engagement in the Online World
Being a renowned boxer and due to his notable performances in several matches, he has gained a huge fan following. Ortiz is connected with his fans and followers on many social platforms like Instagram, Facebook, and Twitter. He has 112K followers on his Instagram account and 113.1K followers on his Twitter account.
Also Read: Silvestre Dangond Net Worth
---
American
Actor
Professional Boxer
American actor
American boxer
Victor Ortiz
---