Warren Buffett Wiki: Facts you need to know about Warren Buffett and his Business Tricks
January 15, 2018
Warren Edward Buffett aka Warren Buffett is one of the most prominent American business magnate, philanthropist, and investor who is basically known and recognized for his whopping amount of net worth.
Buffett is considered to be one of the most successful investors from all over the world who has now been listed as the third wealthiest person in the United States and the world with a whopping total amount of $90.6 billion net worth. Check out everything about Warren Buffett five exciting facts regarding his net worth, sources of income, and his journey to success right here:
1. Warren Buffett bought his first stock just at the age of 11
When we were around 11 years old or say in the mid-teens, we would be playing or just reading comic books, but Buffett had already thought of being a billionaire even when he was only 11 years old.
It's surprising and amazing to know that Buffett bought stocks. In the spring of the year 1942, Buffett was only 11 years old when he purchased shares of Cities Service Preferred for $38 a piece.
You can check world's richest person; Jeff Bezos's net worth here.
2. Warren Buffett made $53,000 just at the age of 16
As we already mentioned that Buffett started earning at the age of 11, the extremely hardworking Buffett made around $53,000 just at the age of 16.
While Buffett's family moved to Omaha, Neb., he delivered The Washington Post every morning and earned around $175 per month. The amount is more than the most teachers made during that period.
We must say, it's an extreme case for someone to earn $53,000 just at the age of 16.
3. Warren Buffett lived in the same house since 1958
Though Buffett has been successfully collecting a huge amount through several sources of income, people wonder that he might be living a lavish life in billions worth mansion. But it comes to wrong in this case.
Buffett has been living in the same Omaha house since 1958 and never thought of changing it. The house was previously bought by him for $31,500 that consists of a simple five-bedroom and 2.5 bathrooms.
4. Warren Buffett uses a Nokia Flip Phone
When a person has a billion net worth, there is no doubt that he might be using updated gadgets but Buffett again proves that he does not belong to that group.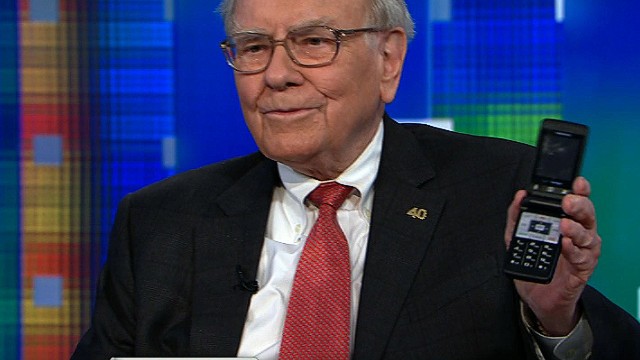 Back in 2013, in one of the interviews with CNN Piers Morgan, Buffett shared everything regarding his political views on technology. He shared more about his parenting too. He revealed that he was still using a Nokia flip phone. He said:
This is the one Alexander Graham Bell gave me.
5. Buffett earned $37 million a day
How will you feel when you know that a person earned around $37 million in a single day? Warren Buffett is the one who earned around $37 million a day in the year 2013. He collected such a huge amount through the fueled by rising stock prices.
Warren Buffett's net worth at the beginning of 2013 was around $46 billion whereas, by the end of 2013, his net worth got hiked and reached up to $59 billion.
---
Warren Buffett
Stock Market
Warren Buffett Flip Phone
---