Ronald Burkle Net Worth|Wiki: A Businessman, Know his earnings, Career, Investments, Age, Family
Facts of Ronald Burkle Net Worth|Wiki: A Businessman, Know his earnings, Career, Investments, Age, Family
| | |
| --- | --- |
| Net worth | $1.4 billion |
| Date of Birth: | 1952 November 12 |
| First Name | Ronald Wayne |
| Last Name | Burkle |
| Nationality | American |
| Aka | Ronald Burkle |
| Age: | 70 years old |
| Birth Nation: | United States |
| Height: | 5 Feet 8 Inch |
Ronald Wayne Burkle is an American businessman who has a net worth of $1.4 billion. He is the co-founder and managing partner of The Yucaipa Companies, LLC.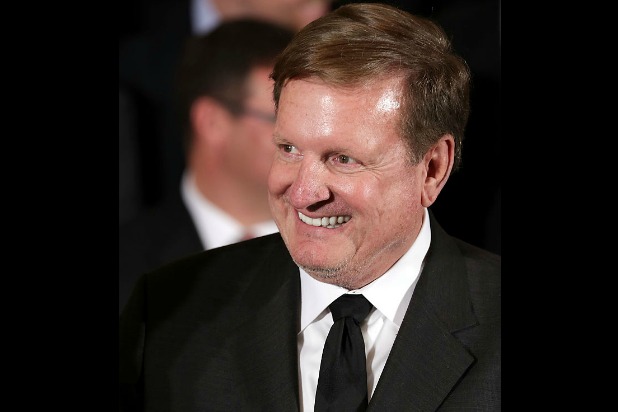 Also Read: Howard Graham Buffett Net Worth
Income Source of Ronald Burkle
Burkle's source of income is the profits from the large number of businesses he invests in. He is also the part-owner of Pittsburgh Penguins. Some of his big transactions are: selling Dominick's chain to Safeway in 1998 for over $200 million in profits, leveraging buyouts of Jurgensen's, Fred Meyer, Food 4 Less, and Ralphs supermarket chains, and sold to Kroger for $13.5 billion and investing $100 million in Sean Combs's (P. Diddy) Sean John clothing line in 2003.
Also Read: Jack Nicholson Net Worth
Assets and Properties of Ronald Burkle
Burkle, being a billionaire, has bought some crazy stuff. In 2011, he purchased the partially restored Ennis House, a Los Angeles landmark designed by Frank Lloyd Wright. Burkle owns two of entertainer Bob Hope's properties, acquiring his John Lautner-designed Palm Springs home for $13 million in 2016 and Toluca Lake, CA home, originally designed by Richard Finkelhor in the 1930s and expanded in the 1950s by John Elgin Woolf, for $15 million in 2017.
In December 2013, Burkle purchased an Olympic gold medal won by Jesse Owens at the 1936 Berlin Games for $1.4 million and owns William Faulkner's Nobel Prize for Literature.
Burkle owns the Mediterranean-styled mansion overlooking the bluffs of Black's Beach on a nearly six-acre plot in the La Jolla Farms neighborhood of San Diego, California. It was purchased on February 5, 1999, for $15.3 million and the current tax assessment is $34 million.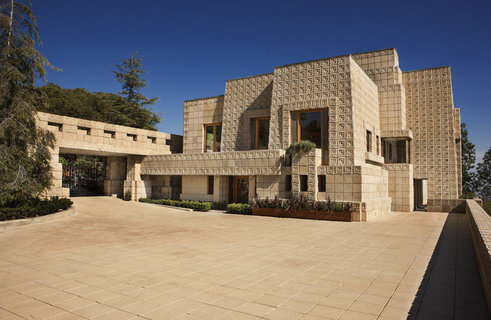 In December 2018, the Serbian Government opened a consulate in Montana, and Burkle was named honorary consule of Serbia in the US. He applied for Serbian citizenship, which Serbian Government accepted and he was formally naturalized on November 25, 2019, making him the third Serbian billionaire after Philip Zepter and Miroslav Mišković, according to Forbes' list.
Also Read: Pedro Pascal Net Worth
Career of Ronald Burkle
Burkle worked at the Stater Bros. while investing in various companies. He was promoted to store manager at Stater Bros. and later became a vice president at Petrolane, Inc., Stater's parent company. At 29, when he was fired from his company, he was already worth $5 million. He continued to invest in various companies in the coming years.
In 1986, Burkle founded Yucaipa Companies, a private equity firm that invests in retail, manufacturing, and distribution. He has served as chairman of the board and controlling shareholder of numerous companies, including Alliance Entertainment, Golden State Foods, Dominick's, Fred Meyer, Ralphs, and Food4Less. He is currently a member of the board of Occidental Petroleum Corporation, KB Home, and Yahoo!.
Burkle is a prominent Democratic activist and fundraiser.
Also Read: Tony Danza Net Worth
Awards and Achievements of Ronald Burkle
Some of his awards include the "Good Turn" Award, the AIDS Project Los Angeles Commitment to Life Award, AFL-CIO Murray Green Meany Kirkland Community Service Award, and Los Angeles Urban League Whitney M. Young Award. He was also honored as the 1 Los Angeles County Federation of Labor Man of the Year.
Also Read: James Caan Net Worth
Early Life of Ronald Burkle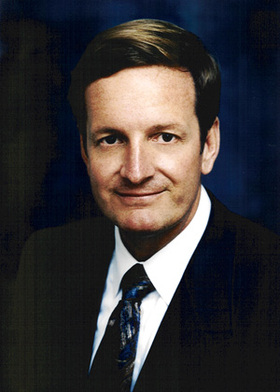 Ronald Burkle was born to Betty and Joseph Burkle in Pomona, California. Joseph worked as a manager for Stater Bros. in Pomona. His father worked all week in the store, so he helped his father to be with him. At 13, Burkle joined Box Boy Local 770. At 16, he completed his high school and went to California State Polytechnic University to study dentistry. He dropped out of university in less than 2 years.
Also Read: O. J. Simpson Net Worth
Controversies of Ronald Burkle
In April 2006, Burkle accused Jared Paul Stern, a New York Post columnist, for attempting to extort money from him for better coverage of his news in the newspaper. Burkle secretly video-taped their two private meetings where Stern asked Burkle to invest $220,000 on Stern's clothing business. Finally, Stern was fired by the Post.
In 2008, Burkle pressed charge against Raffaello Follieri for not paying him $1.3 million. The lawsuit was dismissed by the judge. Ronald Burkle's name was also found in Jeffrey Epstein's black book and on Epstein's private jet log.
Also Read: Israel Houghton Net Worth
Family of Ronald Burkle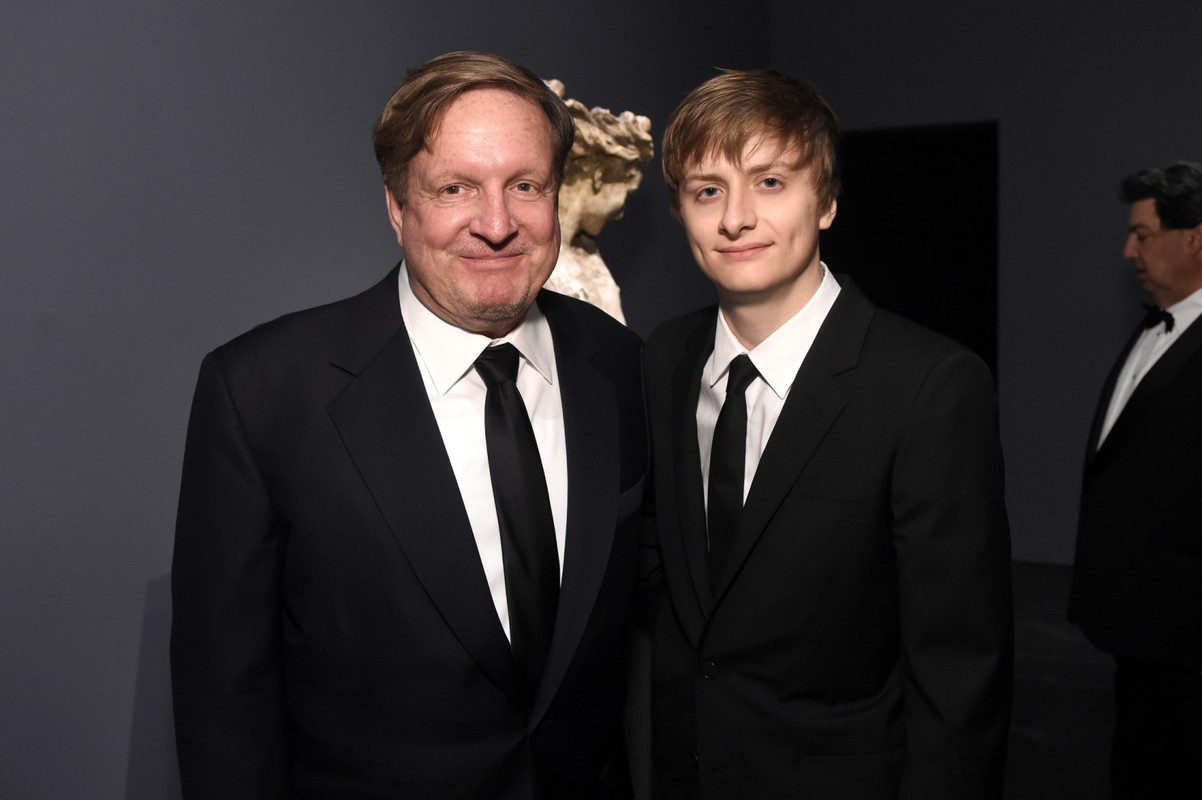 Burkle married Janet Steeper in 1974, at the age of 21. Steeper was a Stater Bros. clerk and the Wright brothers. They got divorced in 2006. He has three children. On January 6, 2020, Burkle's son Andrew was found dead in his Beverly Hills Home. The cause of his death was never revealed.
Also Read: Kevin Bacon Net Worth
Social Platforms of Ronald Burkle
Burkle is not active on any social platform. It is understandable as he is a businessman and not a celebrity. He does have his own website.