A$AP Rocky Was Arrested in Sweden for Assault
July 9, 2019
A famous 30-year-old rapper, A$AP Rocky was arrested in Sweden on 2nd of July 2019,

He was arrested for an assault during the concert in Sweden.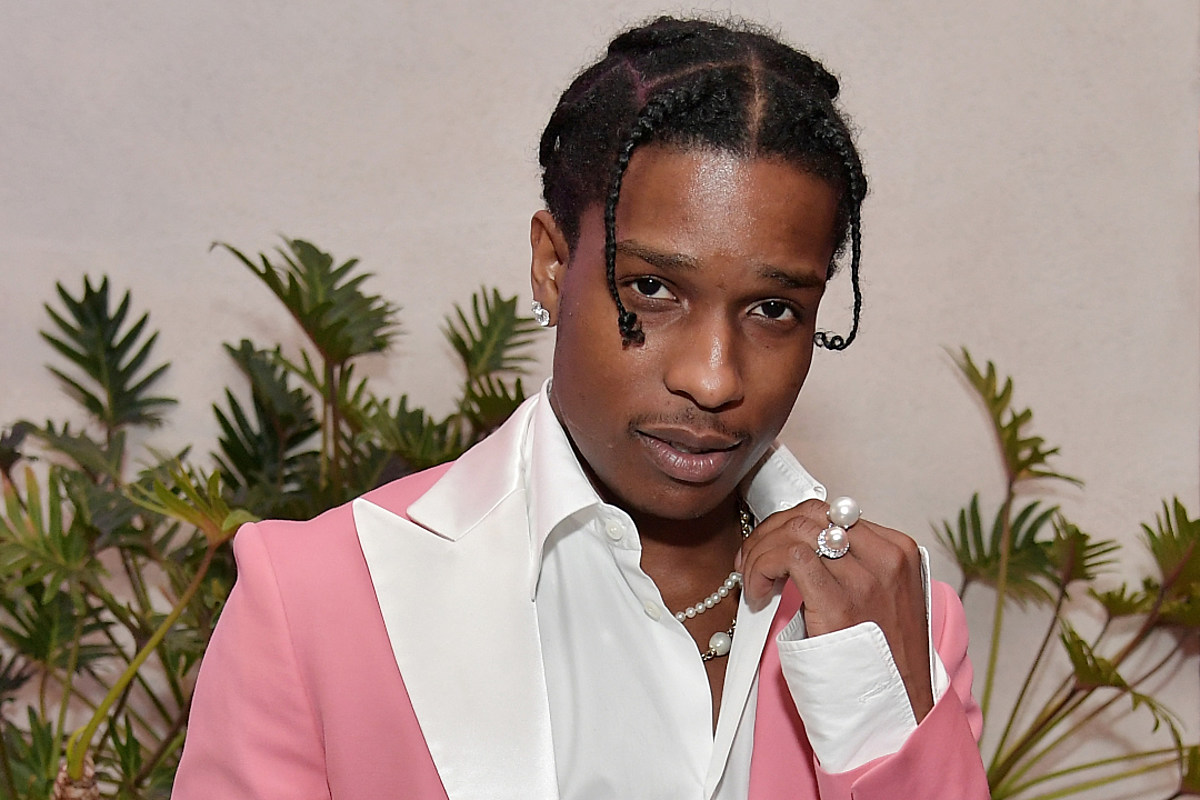 Since the start of the year, the rapper has been on his Injured Generation Tour. The dates including festival apperances and shows were all announced.
ASAP Rocky on June 26 had two nights of concerts in Paris. Then he moved to Sweden and what happened next?
During the evening at his concert venue in Stockholm on June 30, some mischievousness occurred and the one involved was a world-famous artist.
A day later, TMZ posted a video of four men fighting with two other men and one of them was ASAP Rocky.
The following day, Rocky posted two videos on his Instagram mentioning that the two men followed him prior to the incident and Rocky says, "IM INNOCENT".
However, the two men claimed that Rocky's group broke their headphones. Rocky performed along with Migos, Bad Bunny on July 2 at Stockholm's Smash Festival after which he was arrested.
What happened to Rocky after the arrest? Was he innocent? The question begins!!!
The news about Rocky's arrest started to spread only the following minute. Rocky was not allowed to meet anyone event the US Embassy.
On July 3, Rocky missed his show at Norway's Kadetten Festival, Poland's Open'er Festival a day later and Dublin's Longitude Festival the following one.
Unless the prosecutors decide to go to trial, Rocky was ordered to stay in Stockholm for at least another two weeks on July 5 and apply for another two-week extension if necessary.
Rocky missed his another show at London's Wireless Festival on July 7. And only a day back, ASAP Ferg mentioned on his Instagram about Rocky's arrest and his present condition.
The question is what happens next? What will be the charges? Or the consequences?
Continuing the case, Rocky's lawyer Henrik Olsson Lilja said now they need to work on their defense plans after the Supreme Court rejected their appeal.
The answer to Rocky's remaining tour date remains unclear. His two-week detention period ends on July 19 through which he was set to perform in Russia, Germany, Belgium, Italy, Ukraine, and Spain.
Also if convicted, Rocky might face up to six years in prison. But his lawyer insisted that Rocky will return safely if and when a trial is scheduled.
The next question is two-week or more two-weeks. We'll be with you.
Short description about ASAP Rocky:
Heavily known as the member of the hip-hop group, ASAP Mob, Rocky is a rapper, record producer, actor, model, and music video director.
His real name is Rakim Mayers and he was born on October 3, 1988, in Harlem, New York City. He has been contributing to the industry since 2007.
---
American
Singer
Rapper
A$AP Rocky
A$AP
ASAP Mob
---