Tay-K Net Worth: Know his rapping career, earnings, legal issues, murder case
Facts of Tay-K Net Worth: Know his rapping career, earnings, legal issues, murder case
| | |
| --- | --- |
| Net worth | $100,000 |
| Date of Birth: | 2000 June 16 |
| First Name | Taymor Travon |
| Last Name | McIntyre |
| Nationality | American |
| Aka | Tay-K |
| Age: | 22 years old |
| Birth Nation: | United States |
| Height: | 5 Feet 7 Inch |
Taymor Travon McIntyre

,

popularly known as "Tay-K," or "Tay-K 47," is a controversial American rapper and songwriter with a net worth of $100,000.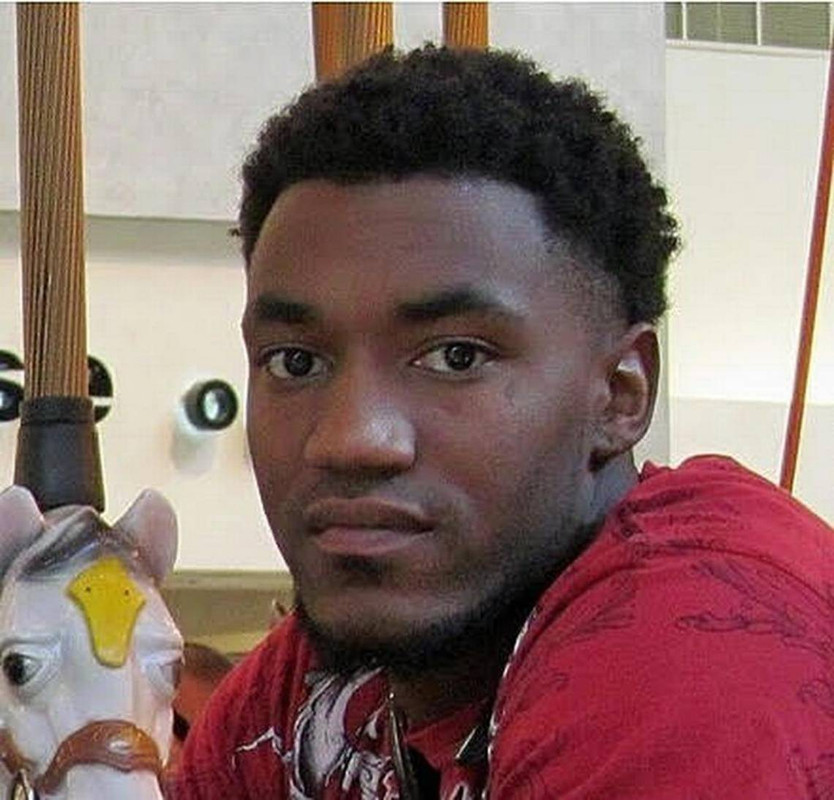 In 2015, he made his debut with the song ' BIFF XANNEN ' released on his ' SoundCloud ' account. His song ' The Race, ' released while he running from the police, became a massive hit. It peaked on the ' US Billboard Hot 100 ' chart at number 44.
Income Source
The 17-year-old young rapper Tay-K who started his rap career as a member of rap group Daytona Boyz has been successful in earning quite an impressive amount of money in his young age.
In 2015, Tay-K released his solo songs 'Sly Cooper' and 'Biff Tannen' on Soundcloud. Both the tracks were warmly received by fans, and he was successful in capturing attention within the Arlington rap scene.
His other track, "Megaman," released on March 16, 2016, also received positive feedback and helped him accumulate more money.
His biggest hit The Race was also ranked 44 on the Billboard Hot 100, and his video also has over 90 million views on YouTube. The Race has been remixed by many artists, including Tyga, Lil Yachty, Fetty Wap, and 21 Savage.
The rapper recently re-released his #SantanaWorld EP with a remix of his hit single The Race. He featured 21 Savage and Young Nudy in his EP.
Tay-K Charged With Murder
Tay-K was charged with several murder cases. The first lawsuit was filed in 2016 for the murder of 21-year-old Ethan Walker who was killed in a home invasion on July 27, 2016. Tay-K and six other people were arrested at the time for the murder charge.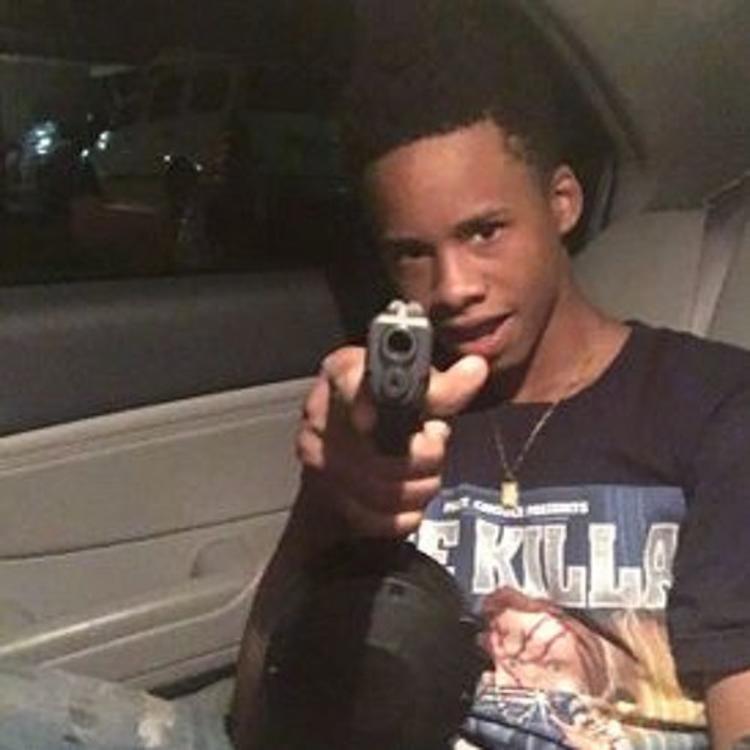 The rapper was kept under house arrest, but Tay-K and another suspect ducked the certification hearings and cut off their ankle monitors and ran away.
He was also charged with attacking a Texas 65-year-old man and re-arrested in June 2017. He was then transferred to an adult prison. Tay-K was charged with another capital murder case for the murder of 23-year-old man Mark Anthony Saldiva killed on April 23, 2017, outside a San Antonio Chick-fil-A. Although charged with several legal issues, his marketability as a rapper is growing rapidly and his follow-up fans are also increasing rapidly.
Early Life of Tay-K
Tay-K was born in Long Beach, California, on June 16, 2000. His father, Kevin Beverly, was a member of the Long Beach street gang ' Baby Insane Crip Gang.' While his father was in jail, his mother moved Tay-K to Las Vegas, Nevada. His mother was also a member of the' Baby Insane Crip.' After being released from jail, his father moved the family to Arlington, Texas to provide them with a better environment.
He's got a sister too. Tay-K attended' Martin High School.' He once confessed in an interview that his parents had not given him much support and that he mostly had to take care of himself.
Career of Tay-K
Tay-K managed to avoid getting into serious trouble and began raping in 2015. He joined a collective called 'The Daytona Boyz' along with rappers Santana Sage and Pimpyz and the group would perform at parties and clubs to build their profile in the Local Arlington rap scene. They built a small local follower and began to build on their popularity by working on the full-length tracks they produced at home. The quality of their music was not the highest, but for his smooth flow and lyrics that reflected his real life on the streets, Tay-K, in particular, began to be noticed.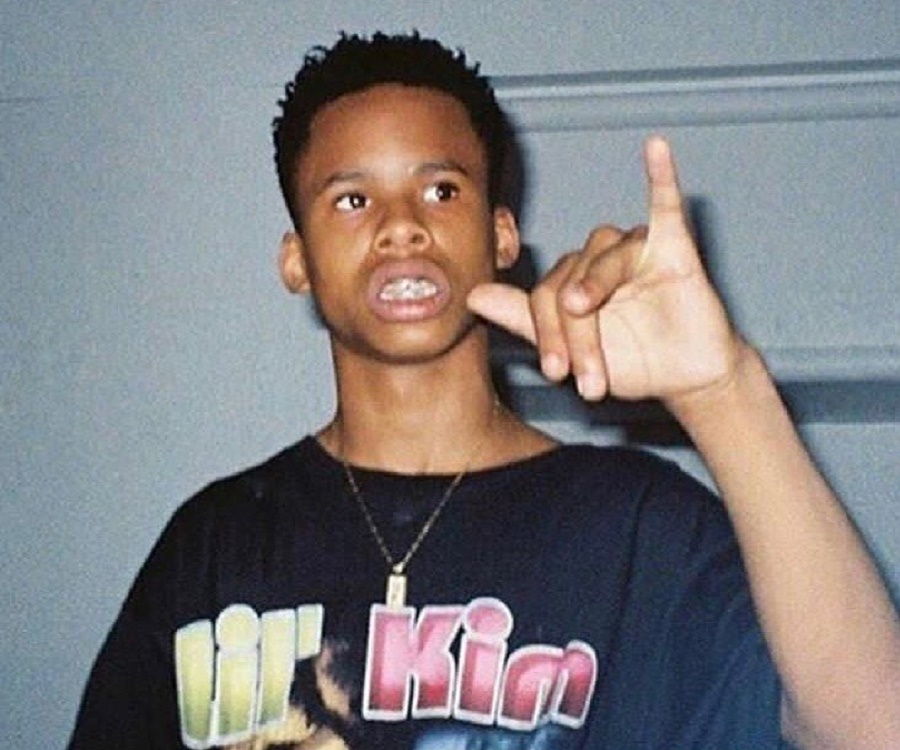 Tay-K started setting up tracks on Soundcloud with tracks such as the auto-tuned 'Sly Cooper' and 'Biff Tannen' and received a fair amount of positive local attention.
Tay-K sent a message to Say Cheese TV's head Shawn Cotton to promote the Daytona Boyz and the more than 10,000 plays they had produced on SoundCloud at the time, as well as the fact that they were all aged 14 to 16 at the time. Unfortunately, Shawn Cotton received so many messages that he missed the message and was unaware of Tay-K's rising profile until late 2016 when Tay-K's track 'Megaman' was gaining traction. Within a few months 'Megaman' had notched up a few hundred thousand plays on Soundcloud and he was already generating a fair amount of attention, especially in the local Arlington Rap scene, but unfortunately, by then T-Kay had already got himself into some serious trouble with the law.
Personal
Twenty-one-year-old Ethan Walker was shot and killed on July 26, 2016, during a home invasion and robbery at his home in Mansfield, Texas, and was charged with the violent slaughter along with six others. Tay-K, who was only 16 at the time and place under house arrest until the certification hearings were held. But before hearing he fled to San Antonio, Texas by removing an ankle monitor. Then he was captured again on 30 June 2017 by the US Marshall Service in Elizabeth, New Jersey. He was then transferred to an adult jail in July 2017. Again the second murder charge was put unto him in September 2017. He is been currently hold on a bail of $500,000 though, in February 2018, the bail was set to $0.
He was found guilty on capital murder and aggravated robbery charges, so on February 28, 2018, he was sentenced to twenty years in prison.
---
American
Songwriter
Rapper
Billboard
SoundCloud
Taymor Travon McIntyre
Tay-K
Daytona Boyz
SantanaWorld
---