Peter Thiel Net Worth: Founder of Paypal, his earnings, investment, books, education
Facts of Peter Thiel Net Worth: Founder of Paypal, his earnings, investment, books, education
| | |
| --- | --- |
| Net worth | $2.5 billion |
| Date of Birth: | 1967 October 11 |
| First Name | Peter Andreas |
| Last Name | Thiel |
| Nationality | American |
| Aka | Peter |
| Age: | 53 years old |
| Birth Nation: | United States |
Peter Andreas Thiel is an American entrepreneur, venture capitalist, Political Activist, author and philanthropist who has a net worth of $2.5 billion.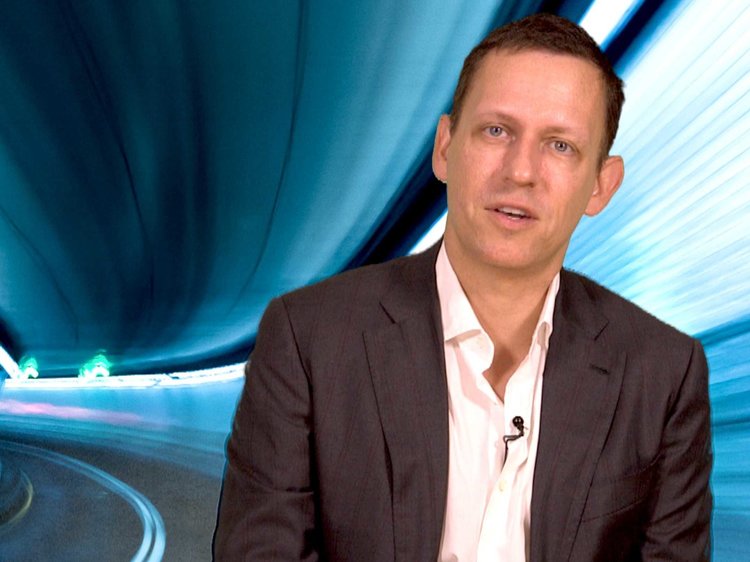 He is well known as the co-founder of American online payment service company PayPal and the founder of American investment management and hedge fund company Clarium Capital.
Income Source of Peter Thiel
Peter Thiel is a successful investor and venture capitalist who was able to accumulate a huge amount in his career. He is living his lavish lifestyle with a net worth of 2.5 billion.
He is the early investor in Facebook and added a good amount in his fortune bag. He has a 10% stake of $20 billion company Palantir Technologies. Peter Thiel is a founder of Palantir Technology - a Software company which specializes in big data analytics.
He also cofounded CIA-backed big data startup Palantir, recently valued at $20 billion; his estimated 10% stake makes up two-thirds of his wealth.
Thiel is the founder of the Thiel Foundation which helps the young startup entrepreneurs to start their business providing $100,000 over two years.
Investments
Tapping into the web boom, Peter Thiel founded Thiel Capital Management in 1996. Although he had a setback in one of his early investment bids, luck smiled at him and he co-founded Confinity, a company related to cryptography with Max Levchin in 1998.
They launched PayPal the next year, a software to help bridge a gap in making online payments, redefining online commerce. He served as CEO until 2002 when it was sold for $1.5 billion to eBay. Peter Thiel shifted his focus in currencies, interest rates, commodities, and equities to directional and liquid instruments. Consequently, in 2002 he founded a global macro-hedge fund known as Clarium Capital.
This was followed in 2004 by Palantir Technologies, a CIA-backed big data analytics company. As of 2015, the company is valued at $20 billion, with its estimated 10 percent share making up two-thirds of its wealth. He served as his chairman until 2018. He also became the first big investor in Facebook in 2004 after the launch of the social media platform. In August 2004, he acquired a 10.2 percent stake for $500,000 and sold most of his stakes in 2012 for over $1 billion, although he still sits on the board of directors of the company.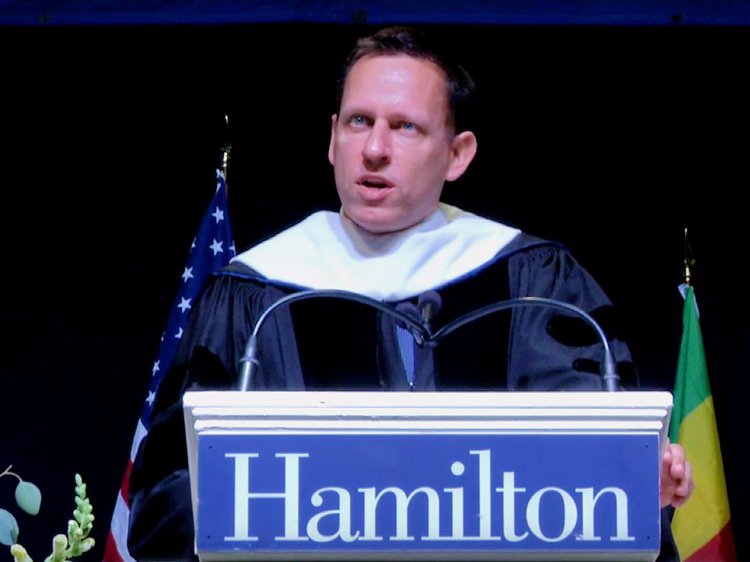 In 2005, Peter Thiel and his PayPal partners Ken Howery and Luke Nosek launched a venture capital firm called Founders Fund. He makes early investments through the fund in many startups such as LinkedIn, SpaceX, Airbnb, and Yelp. He co-founded Valar Ventures in 2010, serving as its chairman. He also co-founded Mithril Capital two years later to target companies that are beyond the start-up stage and ready to scale up.
Thiel is the company's chairman of the investment committee and served as a partner at Y Combinator from 2015 to 2017. Among many other investments, he also founded other organizations such as Arda Capital, Lembas LLC, and Rivendell LLC.
Philanthropy and Other Causes
To foster his philanthropic activities, Peter Thiel created the Thiel Foundation. Through the medium, he oversees the Breakout Labs and Thiel Fellowship grant-making bodies and funds non-profit research into artificial intelligence, life extension, and seasteading. In addition, through his Thiel Fellowship, he encourages young people to learn before schooling by providing $100,000 over two years to a number of young entrepreneurs to skip college and pursue their business dreams.
He has also supported political activism such as gay rights, being gay himself, and has supported and donated to many politicians including John McCain, Ted Cruz, and Donald Trump. Thiel sees himself as a libertarian conservative and is a lifelong member of the Republican Party.
Thiel revealed in 2016 that he had funded Hulk Hogan in the Bollea v. Gawker lawsuit, which ultimately led to Gawker's destruction.
Assets of Peter Thiel
PayPal co-founder Peter Thiel, according to property records, sold his behemoth house in San Francisco's Marina neighborhood for $7.4 million.
That's almost $1 million more than the $6.5 million Mr. Thiel paid in 2010 when he purchased the four-story stucco mansion overlooking the city's neoclassical Palace of Fine Arts.
In fact, the five-bedroom house stands directly on the lagoon and walkway leading to the front of the monumental exhibition center inspired by Greek and Roman architecture.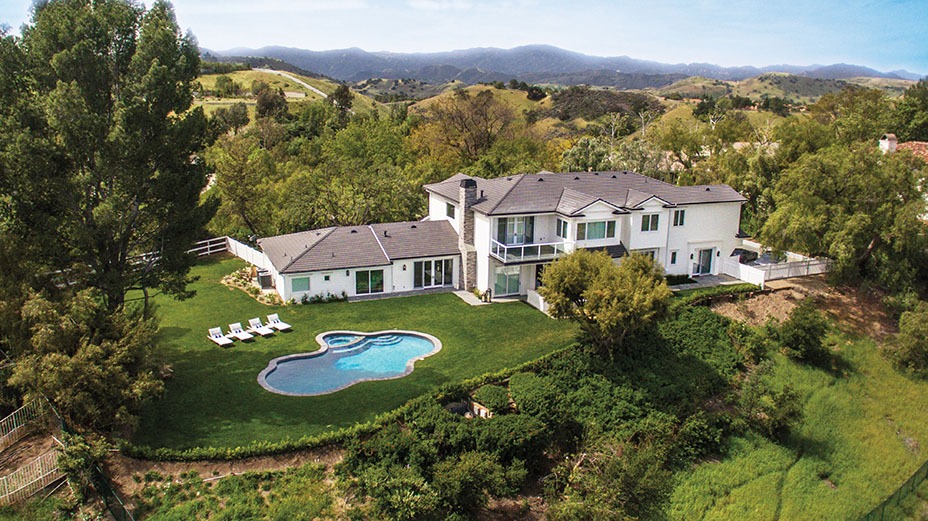 Thiel's former home is a 20th-century design with a pale-gray stucco facade with the characteristic bay windows of the city and a folding canopy that offers privacy from the adjacent public promenade.
After buying the house nearly nine years ago, the serial entrepreneur immediately started updating the house, including the master bedroom, fireplaces, and spa tub, according to building permits from the time.
Early Life of Peter Thiel
Peter Andreas Thiel, the PayPal co-founder, was born on October 11, 1967, in Frankfurt, West Germany. His parents, Suzanne and Klaus Friedrich Thiel moved the family to Cleveland, the United States when Peter was just one year old. Klaus worked as a chemical engineer for various mining companies, leading the family to move from place to place including South Africa and South West Africa (Modern-day Namibia) before finally settling in Foster City, California in 1977. As such, Peter Thiel had an itinerant upbringing with his younger brother, Partick Michael Thiel. He naturalized in 1978 as a U.S. citizen and in 2011 as a New Zealand citizen.
Career of Peter Thiel
Peter Thiel moved to Los Angeles in early 2018 after living in San Francisco for over two decades. After calling Silicon Valley a "one-party state," he left and blamed his liberalism on higher education.
Peter Thiel is Zero to One's 1 New York Times bestselling author: Notes on Startups, or How to Build the Future (2014). He also wrote other books, including The Diversity Myth.
Also Read: Howard Warren Buffett
Personal Life of Peter Thiel
Thiel is a gay and a big supporter of the gay right and causes. On October 11, 2017, in Vienna, Austria, he tied the knots with his long-time partner Matt Danzeisen.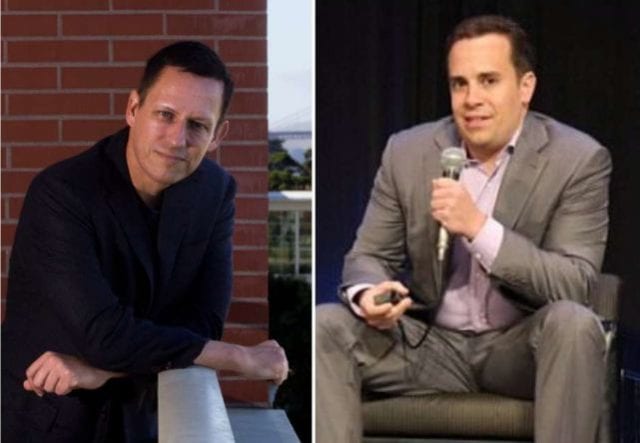 Matt works at Thiel Capital as a portfolio manager.
---
American
Entrepreneur
author
philanthropist
Political Activist
Peter Thiel
eBay
Facebook
Airbnb
Peter Andreas Thiel
PayPal
Clarium Capital
LinkedIn
SpaceX
Yelp
Silicon Valley
---